Computer Training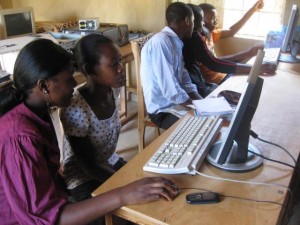 The computer training is in two stages: basic training program and an advanced CISCO academy.
The basic program provides training about Microsoft word processing, spreadsheets, basic graphic design, database management and internet. The main programs are Power Point, Internet, Microsoft Excel, Database, Typing Tutor and Corel Draw-graphics. These courses prepare young people with a whole range of vital computer tools to enhance their job placement skills.
CISCO Academy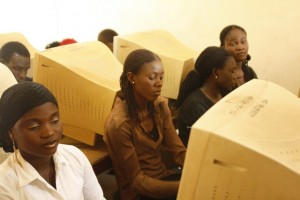 CISCO Academy is a local academy under the University of Jos and part of the Networking Academy comprehensive learning program present in 150 countries, helping people to develop ICT skills for career opportunities and continued education/capacity building within a globally recognized career certification.
CISCO is a network program that specializes in teaching people how to connect servers, configure routers, and identify problems within the network. The program also prepares young people on how to assemble and disassemble PCs. The main courses are IT Essentials 1 & 2 (Information & Technology PC Hardware and Software), CCNA (Cisco Certified Network Associate), and computer maintenance and repair. These specific courses train youth and provide them with an opportunity within the IT employment area.